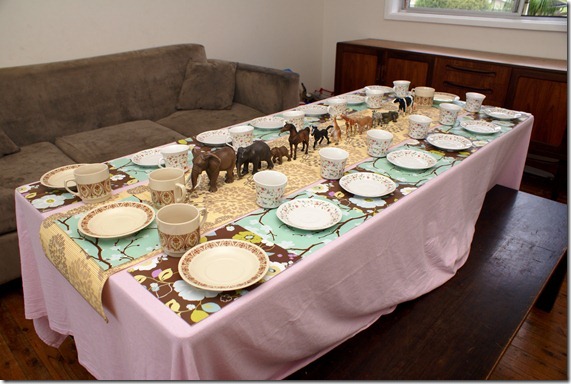 The location of the girls party was originally the park out the back. I was going to set up a simple party table under the great old Gums and let nature do most of the decorating for the animal theme. But choosing the wettest March day in the last 70 years to hold the party on put an end to that. So the day before I raced around gathering as much animalyness as I could find. The Table is decorated with placemats made from wrapping paper I found at the reject shop, a table runner from another dollar shop and a selection of the kids Schleich animals.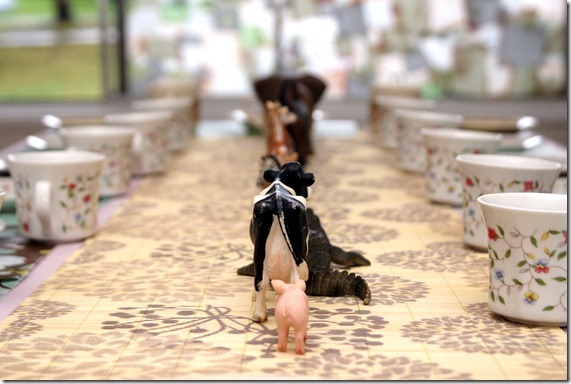 I found this pretty little twelve piece tea set at an Anglicare shop years ago when the girls had a tea party birthday. I choose to believe it fitted the theme well and made up for the lack of trees in the house, also I like to have little traditions that make the girls feel special like using the birthday china.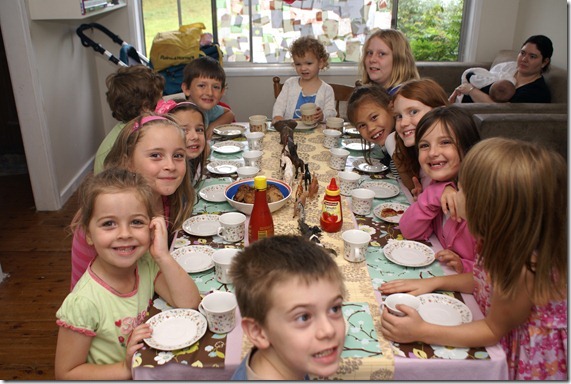 Food was a little tricky because we are on a gluten, dairy, colouring and preservative free diet at the moment so I had to make everything by hand. I think some of the party guests were a little sad not to have the usual sausage rolls and frankfurts but…meh…what can you do.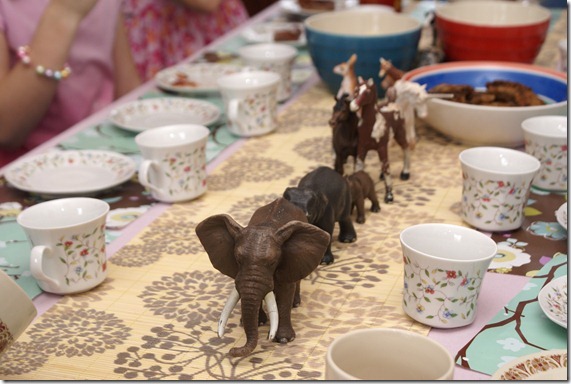 After the kids finished with the hot food I told them that we were all going on an animal safari and that we needed to play pass the parcel to help us on our adventure.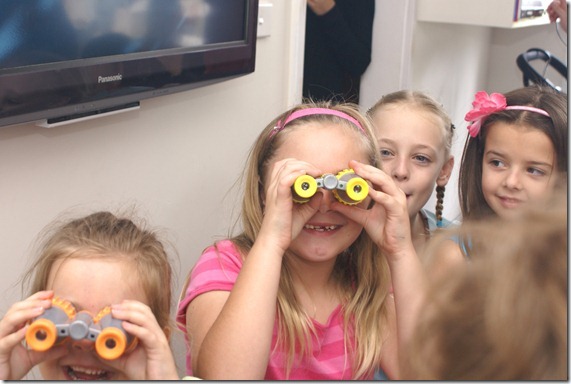 It wasn't as much a parcel as a giant sack because the gifts I had chosen were so large. When the music stoped they could stick there hand in and pull out a little parcel of their own. Can you believe these binoculars were only a dollar each at Big W and are loads of fun especially if you look through them backwards.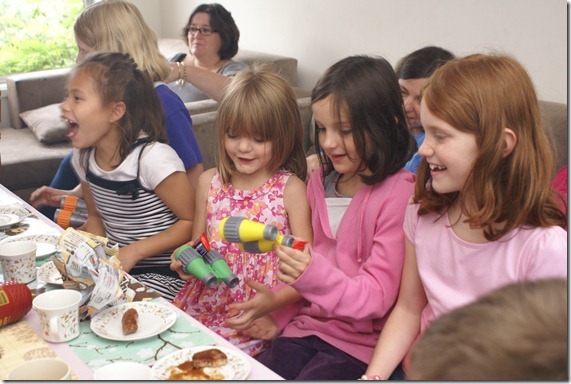 So armed with their binoculars and Fredo Frog I sent them off on a safari around the house to find the hidden animals.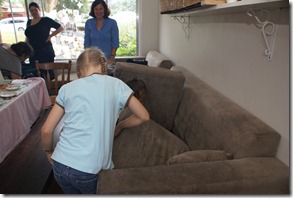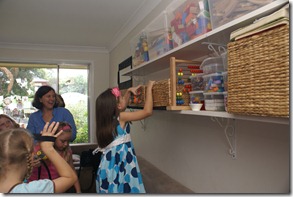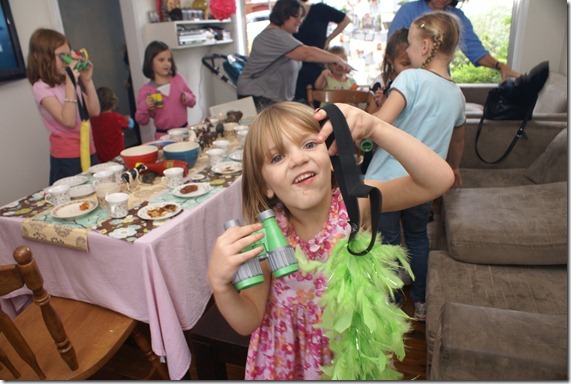 Which turned out to be Tails that I had made (sorry about Lilly's face apparently excitement makes her tongue swell up)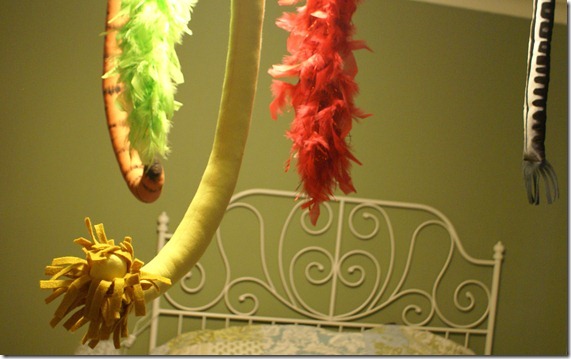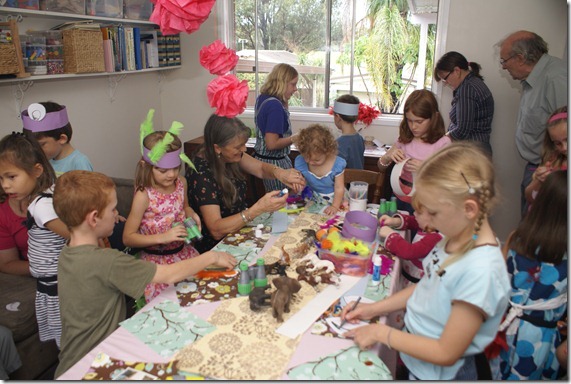 When all the children had their tails on we transformed the party table into a craft station so that they could make a headdress to go with their tail. (see in the original outside plan I was going to have different stations set up that they could all drift between, this was a little more cramped, chaotic, totally mad. In fact it only worked out because my wonderful Dad spent the whole time in the kitchen washing dishes and my Mum herded children and played tag team with my friends to keep Sabi from dancing on the table.)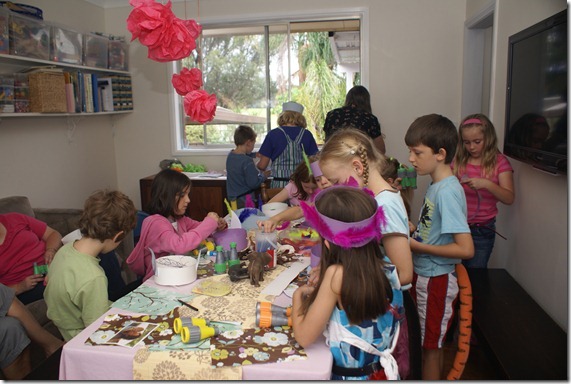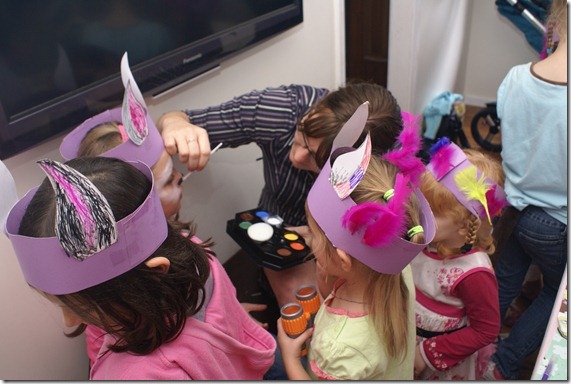 Then I disappeared into a corner for the rest of the party and painted hundreds upon hundreds of faces…well about twelve, but it was a big twelve.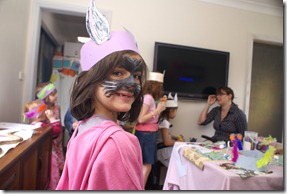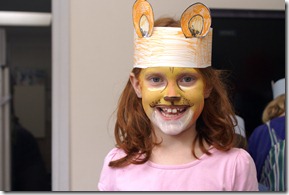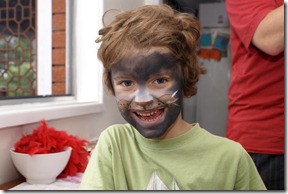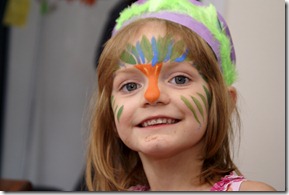 Can't you find our safari animals now? do you need to borrow a pair of binoculars?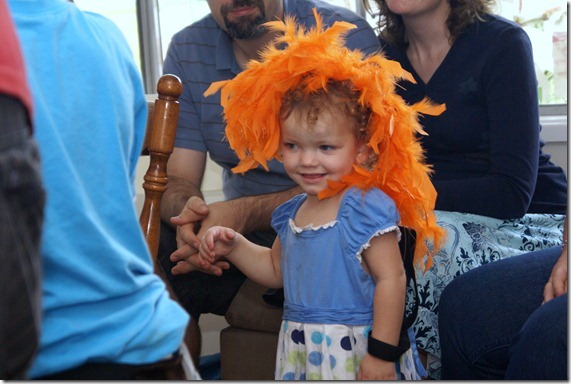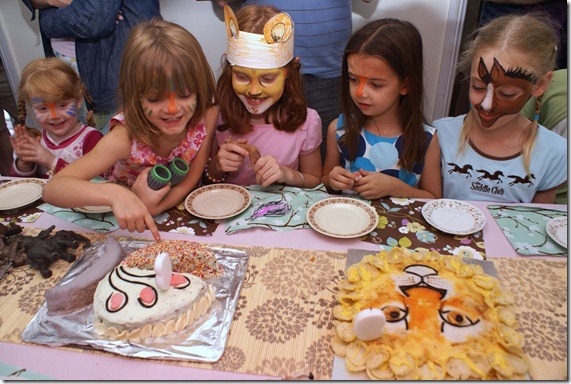 Cake time! it was interesting but not impossible to make a natural birthday cake. We found natural coloured sprinkles and food colouring that was made from things like turmeric and concentrated spinach extract…mmm….sounds yummy doesn't it?? don't worry they don't add flavour just colour. The natural colours are very muted compared to the food colouring we have been using, take a look at the green butterfly wing for example but I managed to get around that for the lion cake by painting the details on after the white icing had set. The lions mane is plane veggie chips and the line work is string liquorish which does have gluten in but we just kept that part away from Sabi.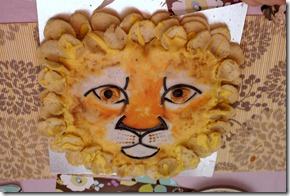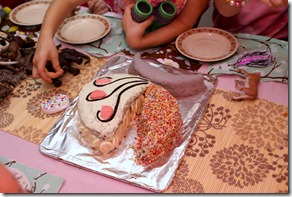 They passed the test though, the girls were thrilled by them and people came back for seconds so that spinach flavour can't have been to strong.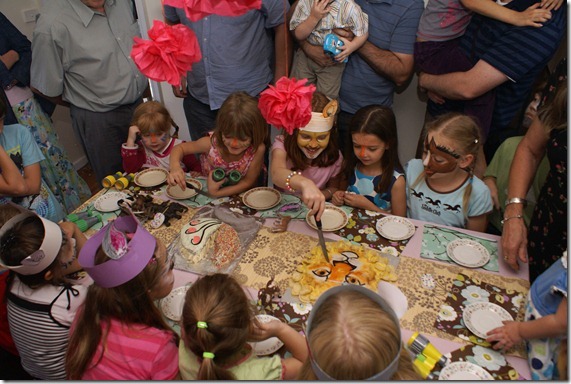 I love this last photo it reminds me of an English war movie. They always have those scenes with poky little rooms crammed to bursting with friends and family celebrating around a cake lovingly crafted out of whatever they had in the cupboard. I'm starting to believe that thrown together moments as long as they include those special few who have a home in our hearts are often the best moments. That said I hope it doesn't rain for the next party.
Happy 9th Birthday Little Miss Lion and Happy 6th Birthday Green Birdie Girl. May God open your eyes to the joys of this life and may you always know your Mummy and Daddy love you beyond words, even beyond parties.