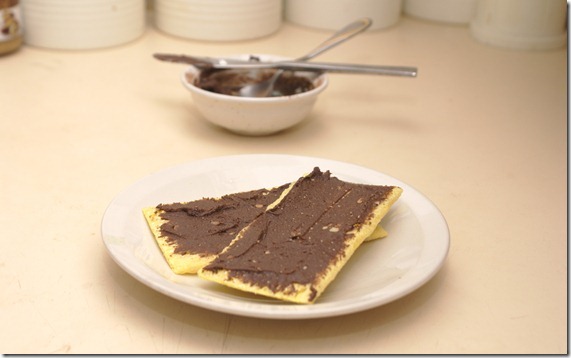 Our Family has intolerances to certain foods Dairy being the big one, we have also cut out colours and preservatives and overly refined foods and are trying to eat as many whole foods as possible to help with Hyperactivity and Autism, isn't our family fun? Sabrina is on a very restricted diet at the moment eliminating gluten and soy as well. When she is on the diet her reactive bowels settle down and she is skin rash free, but it is very hard for a little buba to see her sisters and brother eating her beloved cheese and Nutella sandwiches without her so we haven't been buying it. To be fair it was mainly a treat at grandmas house anyway. But in a moment of inspiration I thought of an idea for an alternative.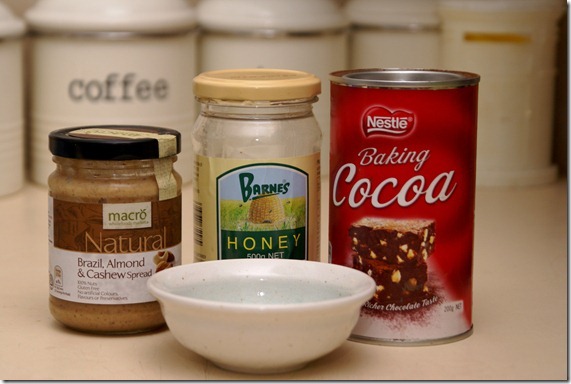 We had all of these ingredients in the cupboard. The Nut paste is made of 100% nuts ground into a thick butter consistency nothing added at all, I would like to try and make my own with just hazelnuts to get a more authentic flavour but I do really appreciate the ease of just popping open a jar.
So here is the simplest recipe in the world.
1 tablespoon of nut paste
1 tablespoon of honey
1 teaspoon of coca powder
combine all ingredients and eat.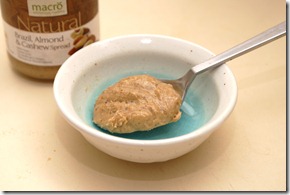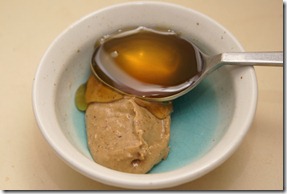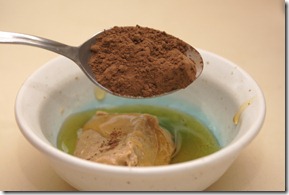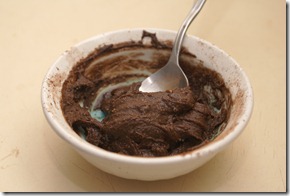 It only makes enough for one persons breakfast, two if you spread it thin but really who would want to do that. I would suggest if you want to try it to make up this quantity first to see if you like it then multiply to suit your needs.
Oh and by the way the kids are begging for it for every meal at the moment so it passes the kids' test.