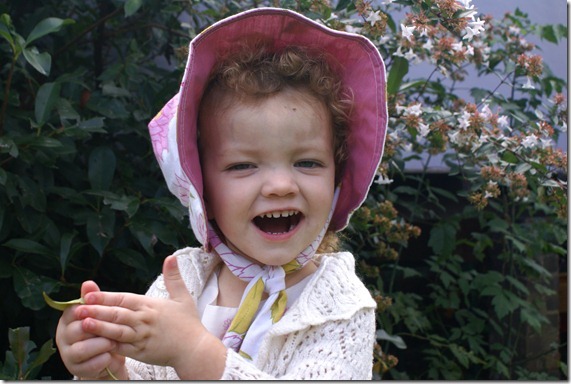 Oh the excitement! Sabrina loves the little bonnet that Tabitha at Small Things made for her.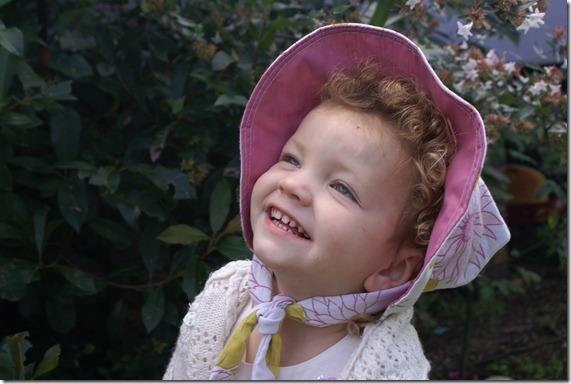 I am in love with this little hat, it is soo sweet and it's the first hat that I can actually keep on her head. I think the softness of the fabric doesn't irritate her as much as other hats we've tried and also she can't undo the knot so that helps. It doesn't even fall off when she runs which she always does.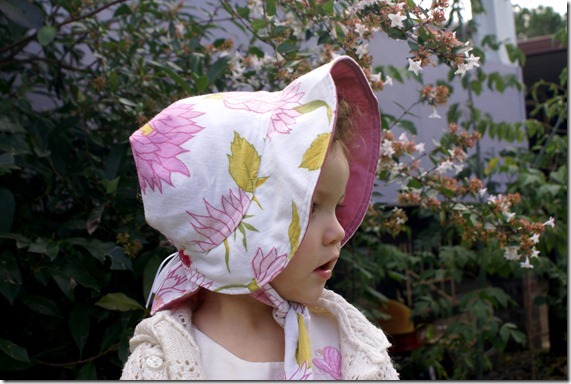 I love that it covers her neck and ears and protects them from the sun.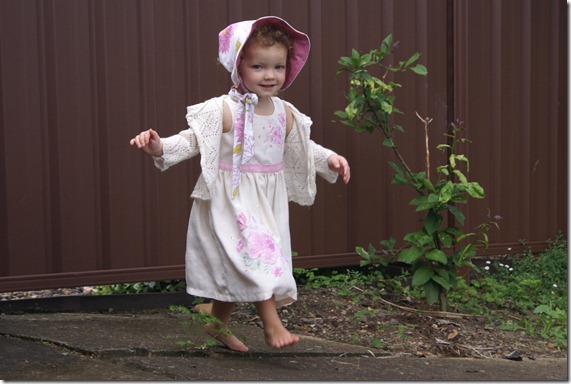 Also It makes me think I have a little Elizabeth Bennet running around my backyard see those bonnet wearing Austen folk new a thing or to about practical fashion.