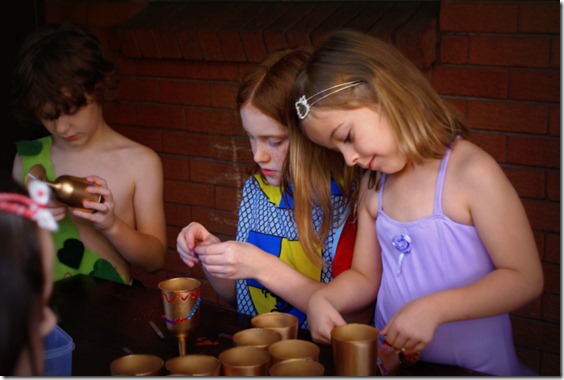 Alanah and Lillian chose to have a medieval tournament for their shared 10th and 7th birthday party. Their choice was fuelled by their shared love of the TV show Merlin, Lani chose to dress as Arthur and Lilly as Merlin.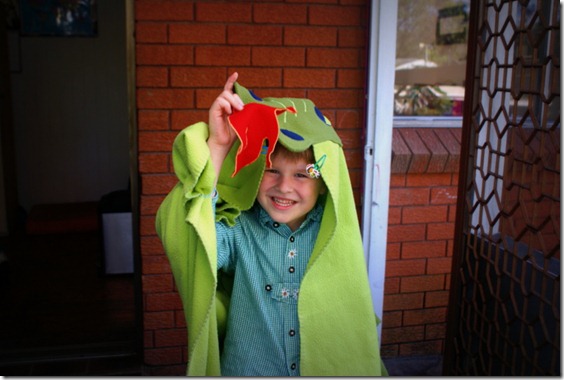 We asked the guests to dress to fit the theme, it was so great to see the effort they put into their costumes. As well as knights, druids, princesses and peasants we had a dragon show up to challenge good king Arthur.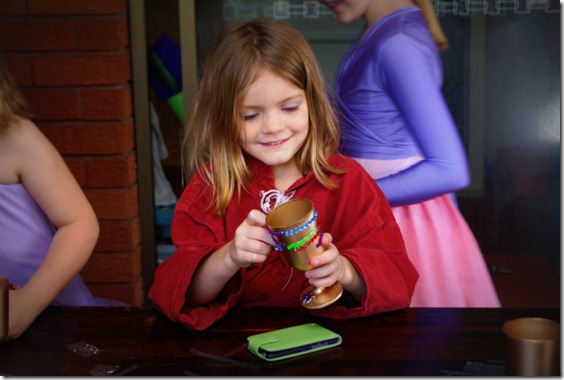 We set up a craft to keep the kids busy as we waited for stragglers to arrive. I bought packs of plastic wine glasses and spray painted them gold a few days before the party. On the day the kids decorated their goblet with stick on jewels and glitter paint. They looked really effective when finished and my kids loved them, I'm not allowed to throw ours out.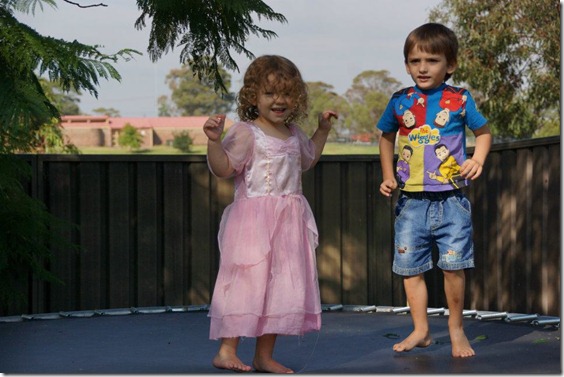 some of the littlest kids rushed through their craft and preferred to do their waiting on the trampoline.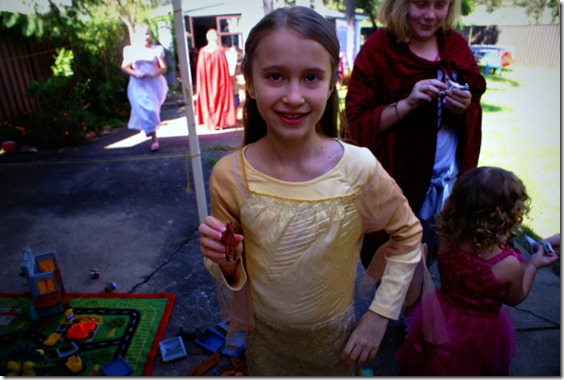 Once all the kids arrived and finished their goblets I told them that for them to become real knights they needed to tame a wild horse and make it their noble steed.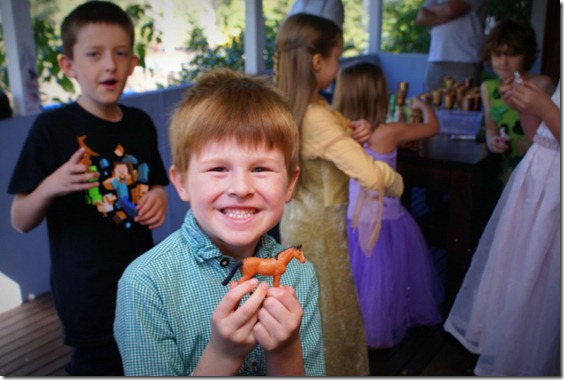 I had small toy horses hidden all over the backyard. Once they found one I gave them a felt badge that I had sewn to look like a knights shield. The badges broke the kids up into two teams Red for Lani's team and Green for Lilly's.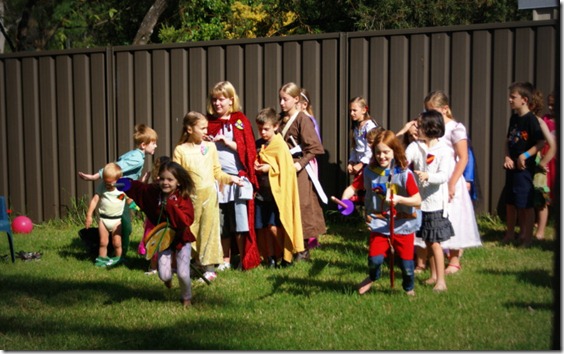 The two teams then competed against each other in a Jousting competition. During the week before the party we made a short lance out of a length of dowel that the girls painted and decorated with electrical paint to look like a mini lance. I also made two hobby horses by cutting out the horses heads with a jigsaw. The girls looked up horse colours on the internet, choses their favourites and painted their team's horse to match, they even added googly eyes.
It was a very exciting race.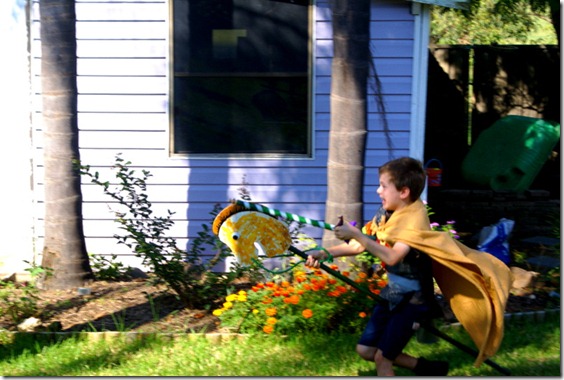 The kids were all so enthusiastic, it was such fun watching them.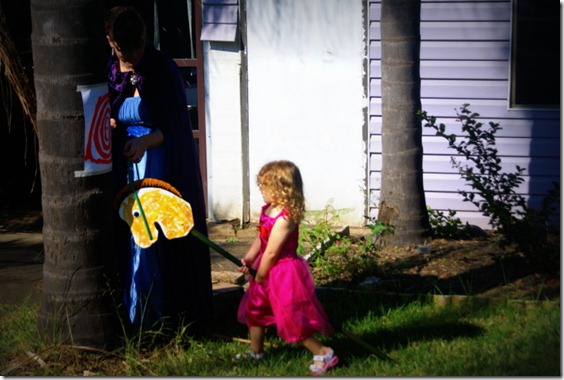 Even little Sabi had a turn.
The joust ran as a  relay race, you had to mount your horse, take your lance and gallop up to the target hit it with your lance, then turn and race back to hand the lance and hobby horse to the next team member.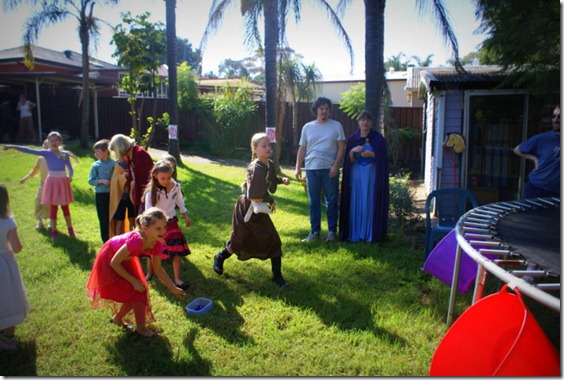 The next competition was target practice. I was a little nervous about giving a bow and quiver of arrows to 25 kids so instead the children threw small stones into a bucket.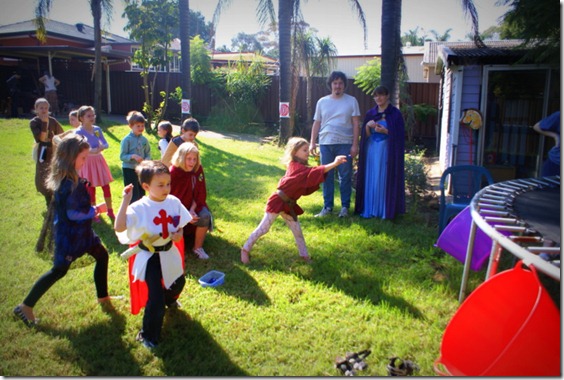 Then we counted the stones in the buckets to see which team had the best aim.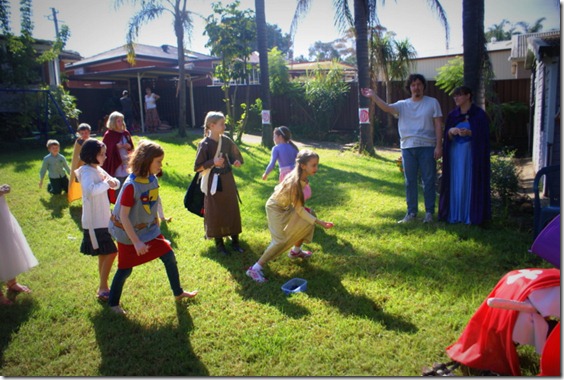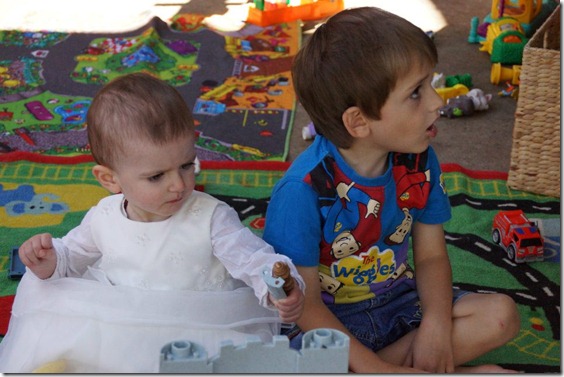 As the girls invited a few little biddy kiddies I set up a play area for them so they could watch but not get bored, we even found some castle toys of Eli's to help them feel like they were participating in the theme (not that they cared, it was more the 10 and 7 year old who cared about that)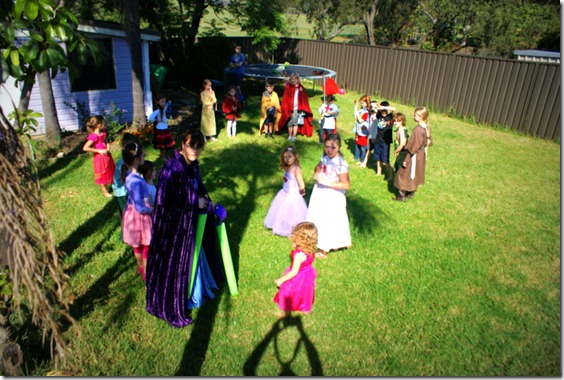 The last competition for the day was the sword fight.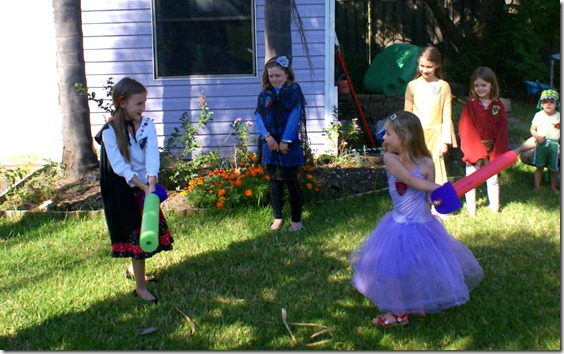 I made swords out of pool noodles from this tutorial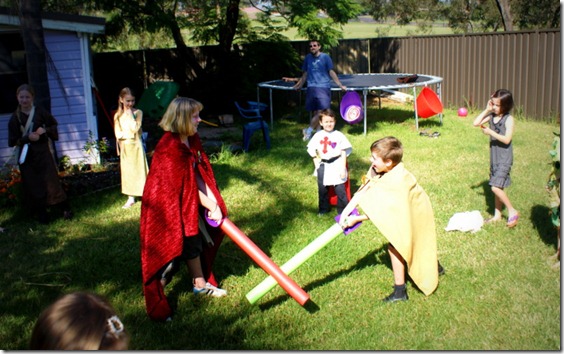 They were quite a powerful weapon and so much fun to play with.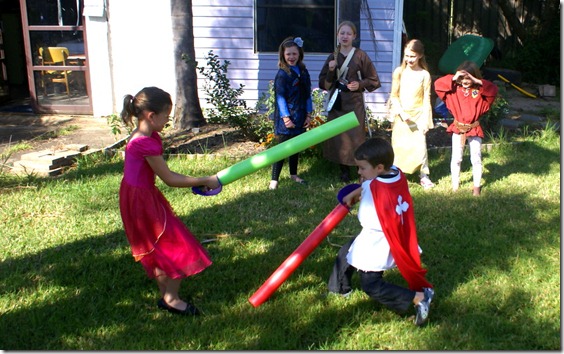 I wasn't sure how popular sword fighting would be at a girls party but they really got into it.
Especially when we put siblings in the ring against each other, don't be fooled by the photo the little one was just giving herself space for a running hit.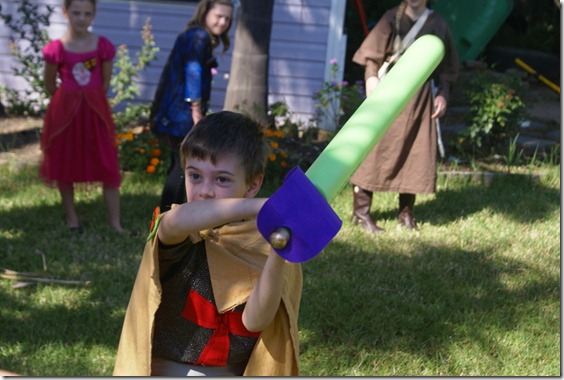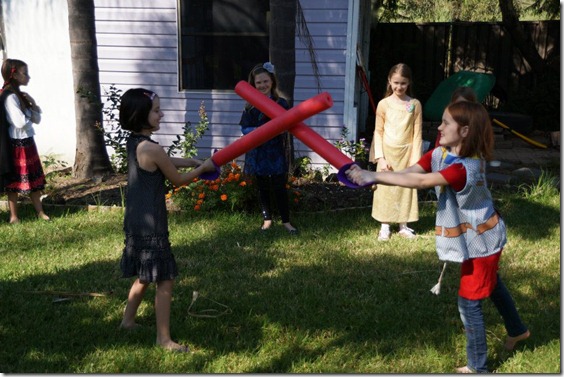 Lani and her Best Friend From Birth as they call each other.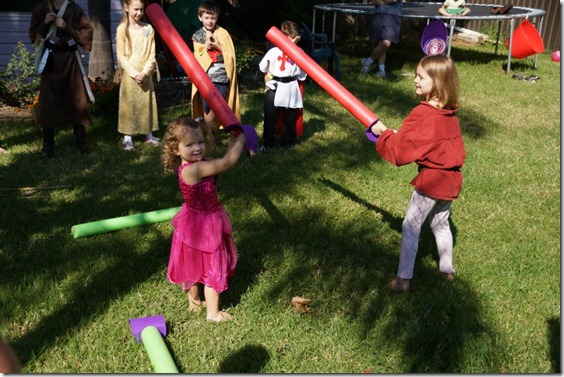 Poor Sabi couldn't convince any of the other little kids to do battle with her and was getting a little upset thinking she would miss out till big sister Lilly stepped in.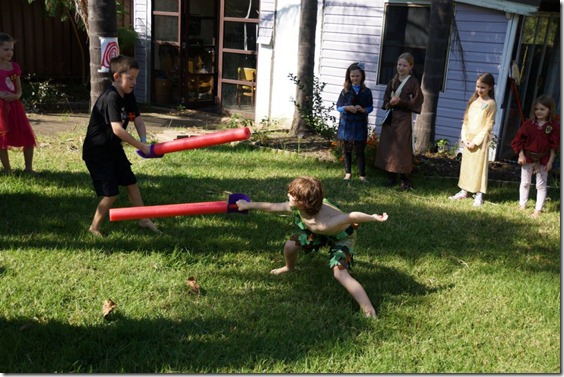 Eli and his friend Sam gave quite a performance with their very theatrical fighting even jumping over the blade.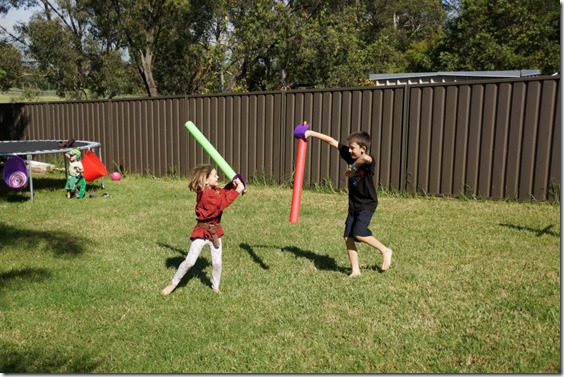 Then Lilly released all the pent up energy she had retained fighting a three year old by totally smashing Sam from one end of the yard to the other (I think he may have let her win, but don't tell her I said that)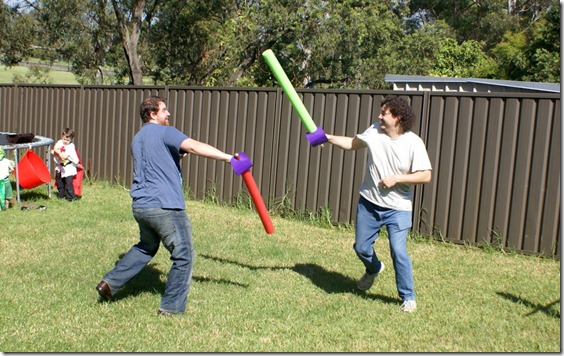 After the kids had a go the call went up for the dads to fight. This is Glenn and Steven…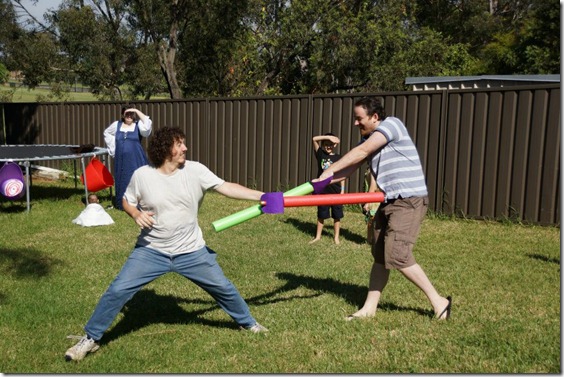 and Glenn and Steven showing the kids how its done. (it's easier if you pick all your friends with the same name, less to remember)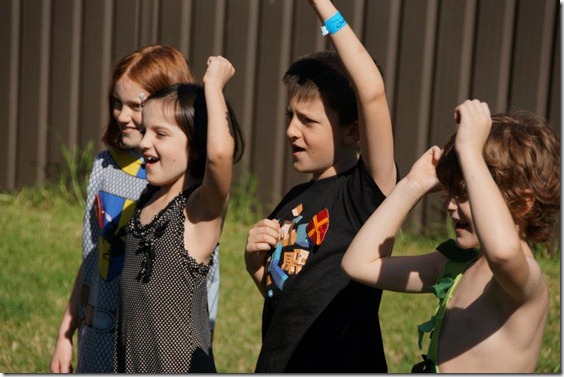 The kids cheering them on, I actually think it's refreshing to have a chorus of "Fight, Fight,Fight!!!" cried out at a girls party.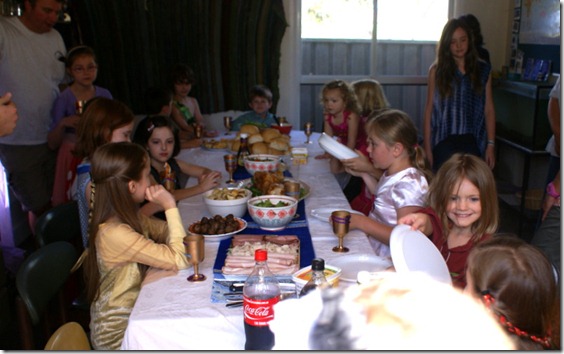 Next came the banquet, the kids all drank out of the gold goblets they made when they first arrived.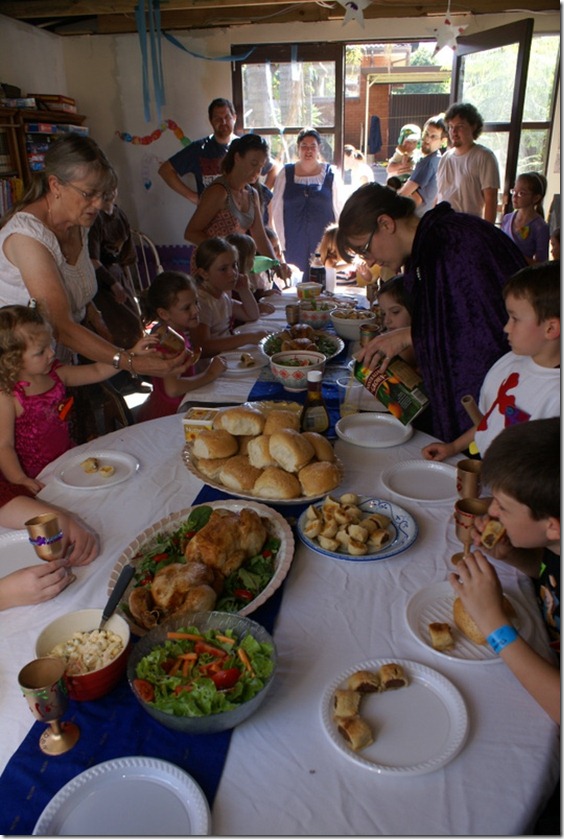 some of the banquet food on offer.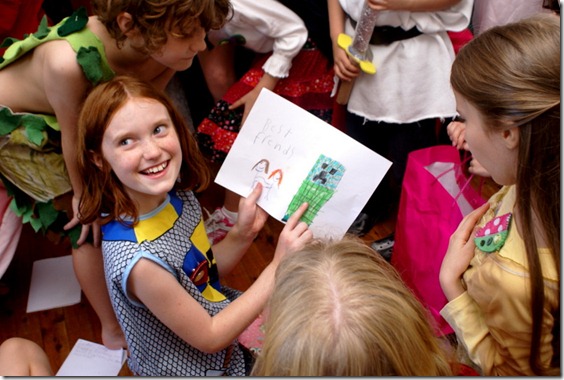 Present opening. Lani loved her creeper card.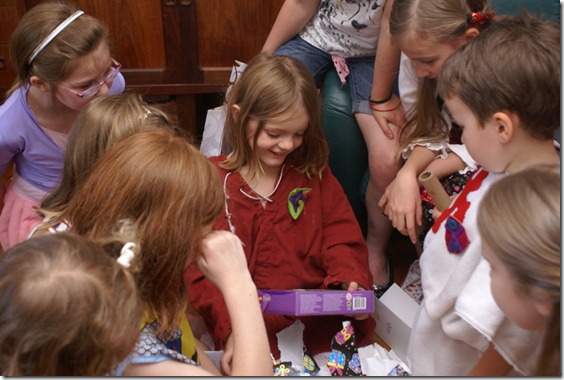 Lilly with her new lego friends, she loves that stuff.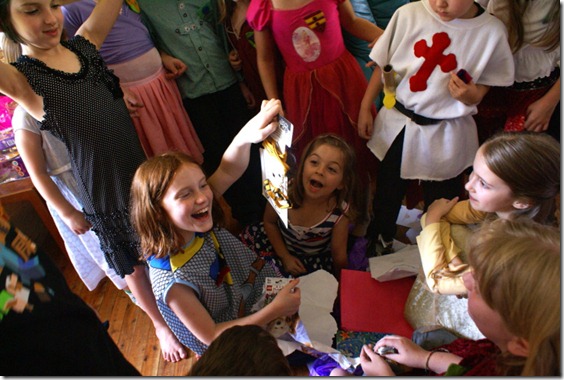 Lani very excited to get a lead for her ferret, did I mention she asked for a ferret for her tenth birthday crazy girl.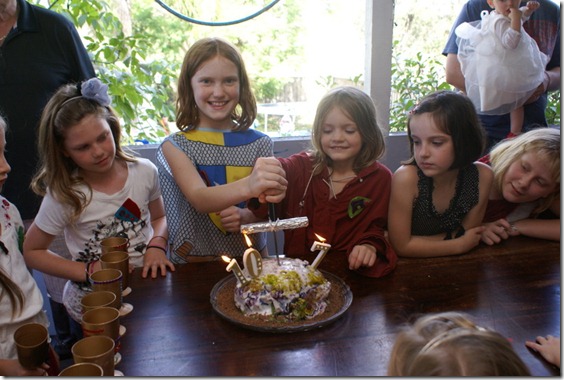 The girls with their sword in the stone cake.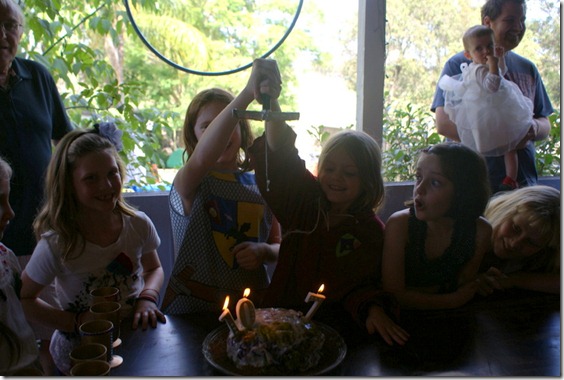 and with Merlins help Arthur was able to pull the sword out and claim his/her crown.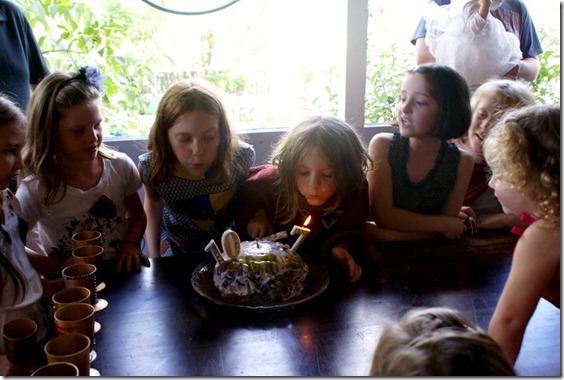 Happy 107th birthday girls Mummy and Daddy love you with all of our hearts and are still amazed everyday that God gave us two such beautiful spirits to share our lives with.