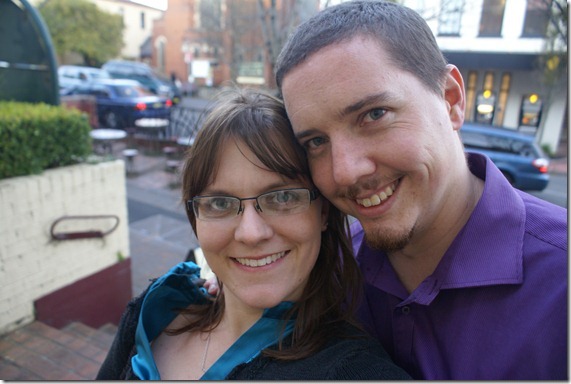 Thursday was our 10th Wedding anniversary. It's funny really, we fell in love as penniless uni students and for a brief second entertained the idea of waiting, saving, establishing ourselves before tying the knot. You know, as society would put it "The sensible thing to do" then we said stuff it, I love you, you love me what more do we need lets just get married. So we pooled our resources bought a ring and pretty much started married life with zero in the bank account. At that time 10 years seemed to float so far away in the future that we would give each other promises. We'll have a real reception for our 10th, we'll postpone the proper honeymoon till our 10th, for our 10th we should get a real photographer to do proper photo shoot, I'll buy you the big diamonds for our 10th…….and here it is, here we are at our 10th…..and…we didn't do a thing on that list. You see what Sarah and Glenn of 10 years past didn't understand was this, yes we would have higher paying jobs than nightshift at Big W and weekend helpdesk at Planet Netcom but we would use that money to bring four gorgeous little beings into the world. That we would save it not for a flash second honeymoon but to buy them a roof to keep above their heads. That we would spend our time and energy not on spoiling ourselves but on educating ourselves so that we would better understand our God's plan for us, our children's needs, quirks and insecurities and our own love for each other.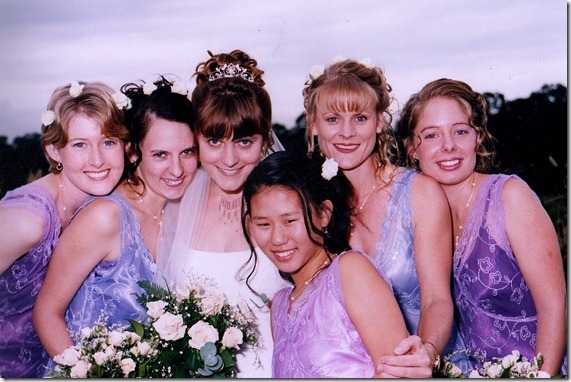 I had thought that it would be nice to try and gather our wedding party together again for a sort of reunion, maybe a fancy formal picnic, I've always loved the idea of a picnic in ball gowns. But Our 10th also happened to be the day before Good Friday, I have never been very good at organising my time. Maybe we could do it later in the year I mean it is our 10th year of being married for a whole year right?
By the time Thursday came I had totally convinced myself it was a hopeless case and just to let the day slide by but Glenn had sneaky little secret plans. He organised to have the day off and my wonderful parents took the children over night. So we had a rare day to ourselves. And what did we do with that precious day? Well we bought preservative free dried apricots, gluten free bread, dairy free cheese and a book on Asperger's (that's what normal people do on their anniversary isn't it?) We spent they day at Leura and Katoomba two of our favourite places, wandering in and out of quaint little art, craft, book, antique shops like we used to do before pram accessibility dominated out browsing capabilities. It was just as it should have been, just us wandering and talking and sharing ideas, just being in each others company. It was beautiful.
We also (I'm smiling as I write this) had dinner at Lillianfels. We have stood many times like a child staring through a toy store window, wanting to go in. I firmly believe if Jane Austen had come upon this place in her travels she would have declared it most happily situated.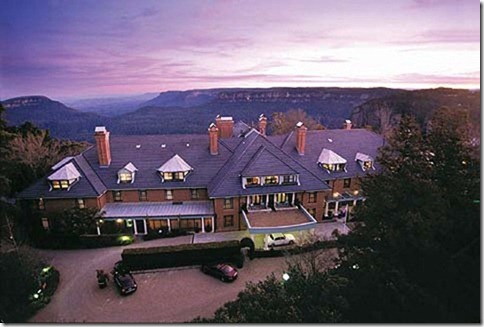 Lillianfels is more than a nice place to get a meal, it is an experience. As you wander through their manicured gardens towards the dining room you are transported back to a time of elegance and genteel manners. Inside was so delicately formal that after sir's coat had been taken for him and madam had been helped into her chair I completely lost the ability to talk for a moment. However they were never cold or sterile I soon relaxed under the staff's sincere desire that I should enjoy my dining experience and came to feel welcome as if I was visiting an incredibly wealthy relative.  I sometimes feel out of place in fancy restaurants but I could happily linger in their atmosphere all night . And the food could only be described as an artwork on a plate.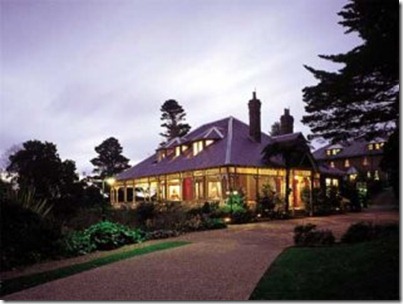 Oh and I have to show you the little gifts we got each other. 10th is supposed to be tin if you are into traditions but tin is tricky so we just stuck to metal. He got me pretty and I got him deadly.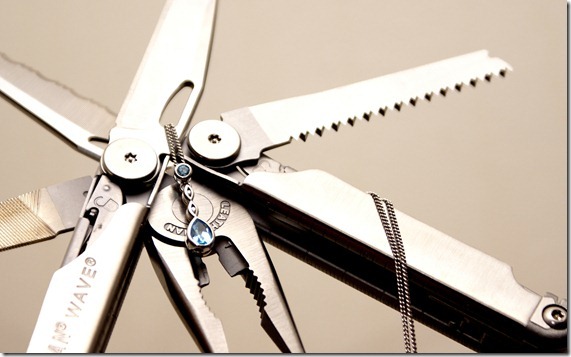 Happy Anniversary my darling, you are now and will remain forever my best friend, my fellow traveller, the face I long to see and the smile that makes my heart skip a beat. You are my Love.