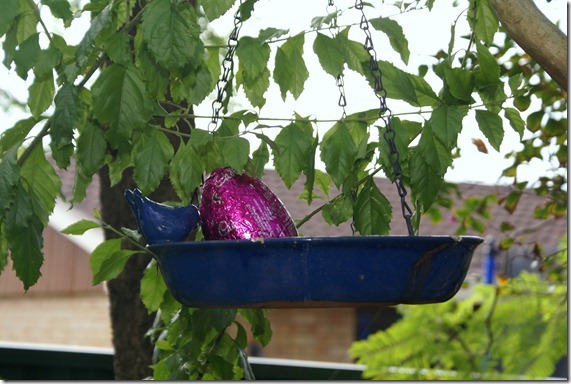 Mum and Dad's backyard is a wonderland of nooks and crannies of hidden corners and jungle like growth. Adventure beckons blossoming imaginations in the rubble of old building projects, the fractured remnants of structures long ago moved, altered or torn down.  Even in the ordinary plod along days the kids adore going there but Easter is something special. Oh the thrill to be had scanning the gardens for that moment of adrenalin when a sparkle of coloured foil reviles itself.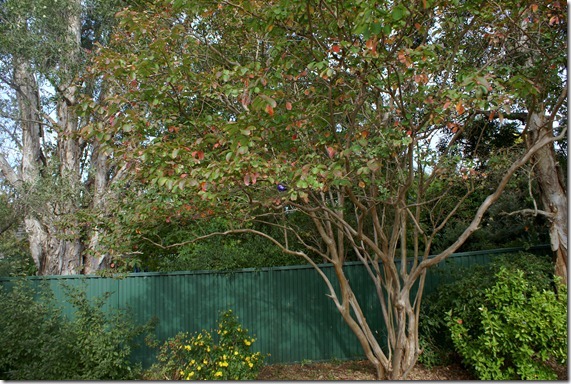 We don't make it easy for them either, can you spot the egg?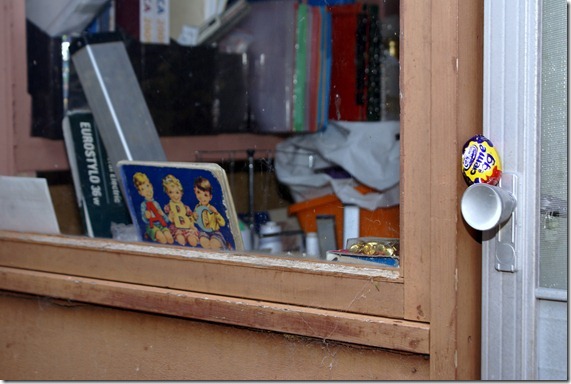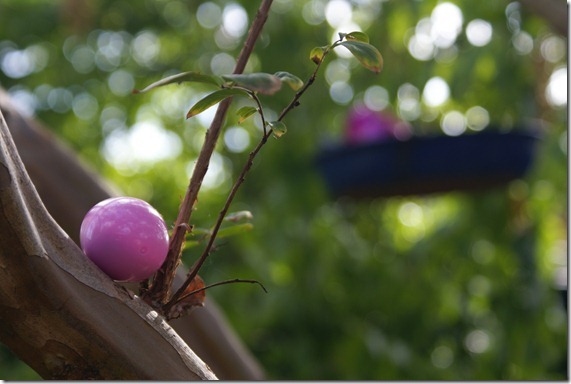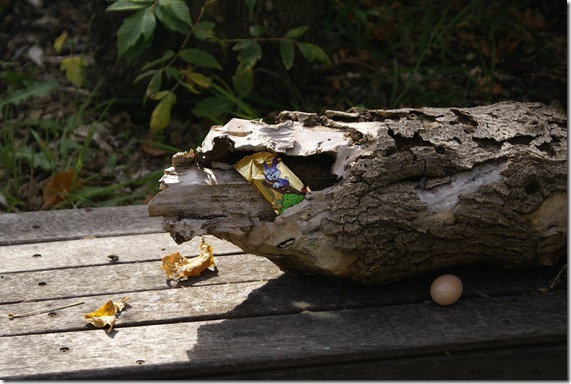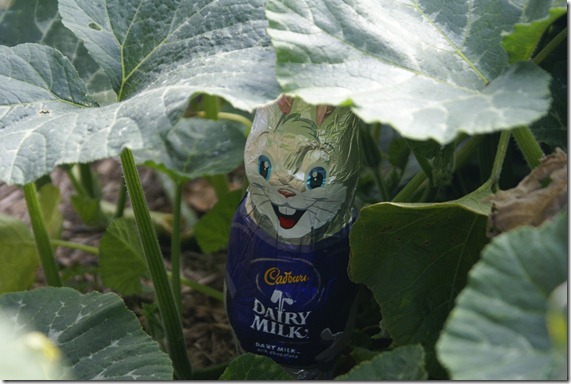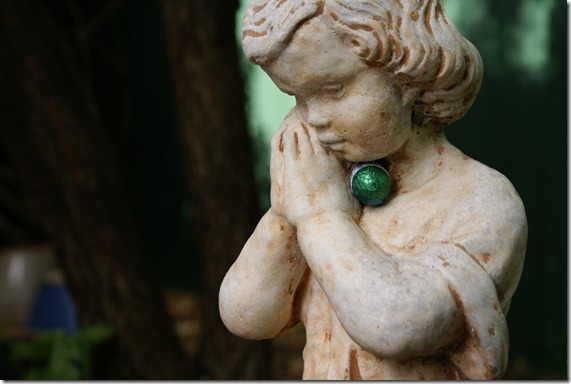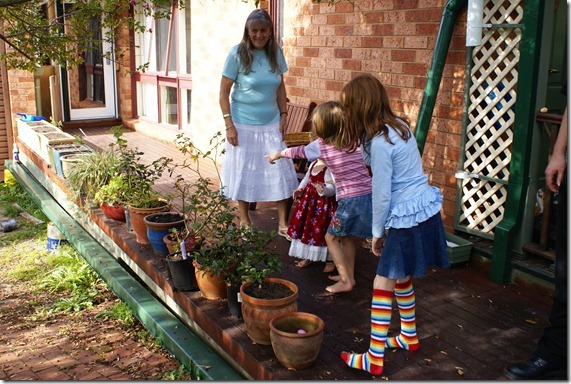 Lani brightened up on Panodol and the thrill of the moment.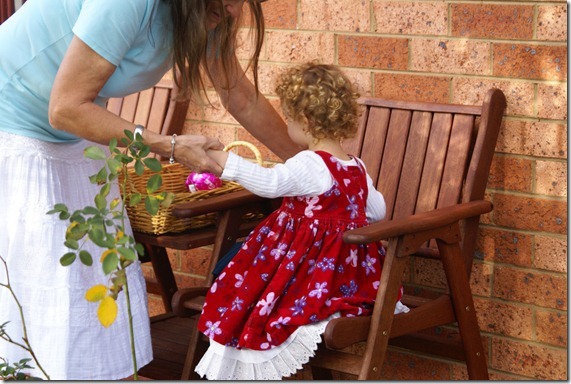 Grandma teaching Sabrina to fetch eggs for her and bring them back to her basket.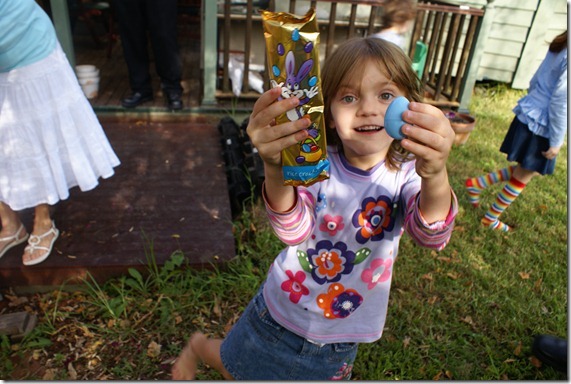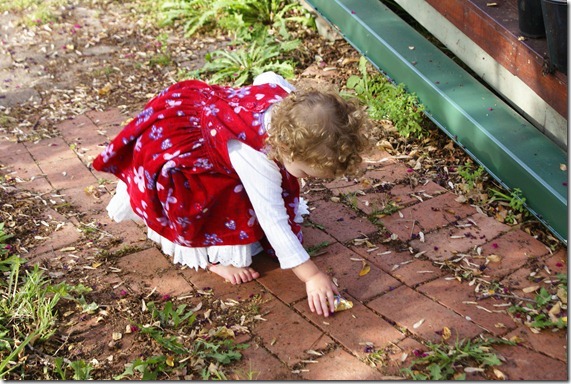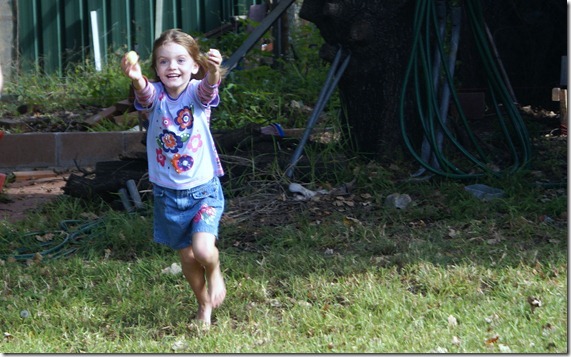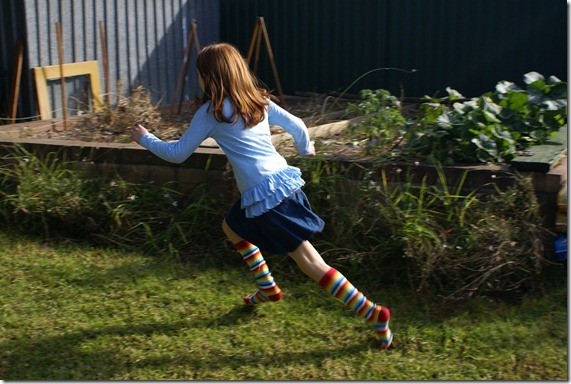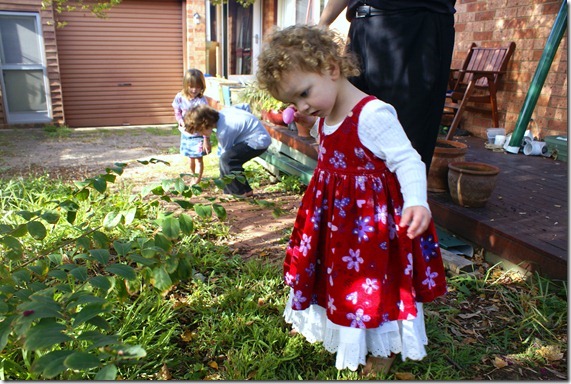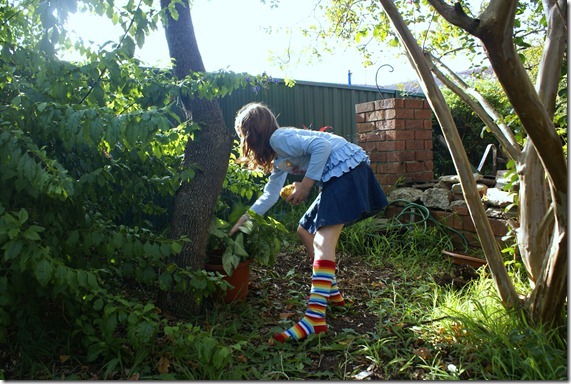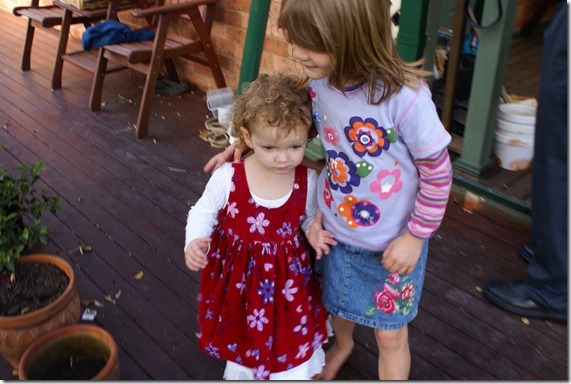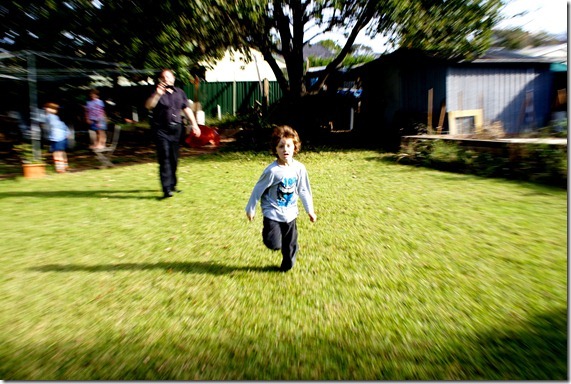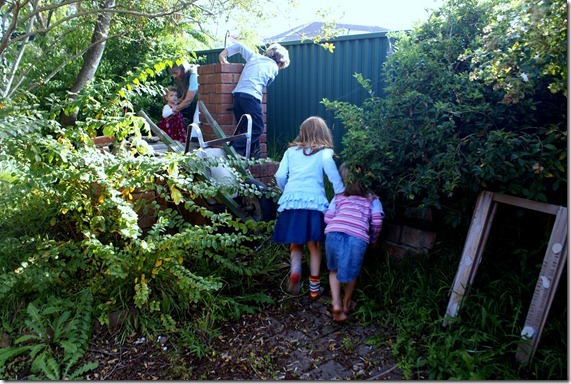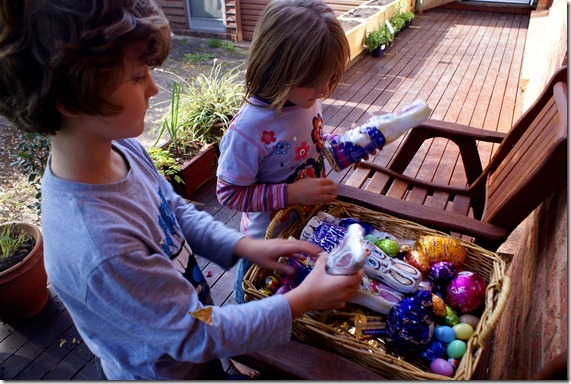 I always feel it's slightly disturbing that they like to play with the bunnies, introducing them to each other, even naming them before they bite their heads off.